Driving Online education with strategic relationships
Project Management Institute (PMI)®
The Project Management Institute is a membership organization dedicated to the Program, Portfolio, and Project Management field. Millions of members reap the benefits of having access to its global community and coordination through the industry-wide standardization of organization, global advocacy, certification, resources, professional development courses, etc. Career Academy is a registered education provider with PMI®. R.E.P. number 4058.
Logical Operations
After over 30 years of developing the highest quality training curriculum available today, Logical Operations has leveraged their training expertise to develop high-stakes IT certifications that fill a gap in the IT certification marketplace. Logical Operations uses a rigorous development process (accredited by the ANSI/ISO17024 standard) to create vendor-specific and vendor-neutral certifications that are in line with industry requirements.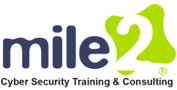 Mile2
Since 2008, Mile2® has administered certification exams, Information Assurance services, and cyber security certifications to enterprises and organizations. As a well-respected Cyber Security Organization, Mile2® specializes in providing students the knowledge of principles of cyber security, penetration testing, incident handling, network forensics, and disaster recovery.
New Horizons
New Horizons is the world's largest independent IT training company, with training centers all over the globe. As a training solutions center, New Horizons has provided millions of IT professionals with courses for over 30 years.
itSM Solutions
itSM Solutions® LLC, an ACP and authorized training organization that focuses on the content and distribution of IT training programs. Recognized by leading companies throughout the industry, itSM Solutions® is a modern training solution for individuals, resellers, and organizations.
Looking Glass Development
Looking Glass Development, LLC is one of the world's leading providers of training, coaching and consulting services within the scope of project, program, and portfolio management. Looking Glass provides training solutions to a wide range of businesses within the fields of agriculture, insurance, defense, and more.
VMTraining
Established in 2006, VMware Training has provided hundreds of courses to training centers, including VMware, through its partners. Training and certifications are regarded around the globe and has been utilized by many leading organizations such as the US Army and IBM.
Experts Exchange
Experts Exchange is the online community that enables IT professionals to ask unlimited technology questions, solve difficult problems, make purchasing decisions, and build expertise. Experts Exchange has been a trusted resource for technology users since 1996.